Hearing Conservation
The Center offers a comprehensive hearing conservation program to industries and firms with loud noise environments in order to meet OSHA standards. The Center's mobile unit travels on-site where up to seven employees may be tested at a time. Approximately 200 employees can be tested during an 8-hour shift. Workers are off the job for a minimum amount of time and test schedules can be customized to accommodate various shift schedules. A baseline audiogram is obtained for each employee and a copy is provided the company. Annual audiograms are compared with the baseline to determine if a threshold shift has occurred.
The program is under the supervision of a Doctoral Level, state licensed and ASHA certified Audiologist and all hearing conservation services offered by the Center meet or exceed requirements of OSHA and the Labor Department.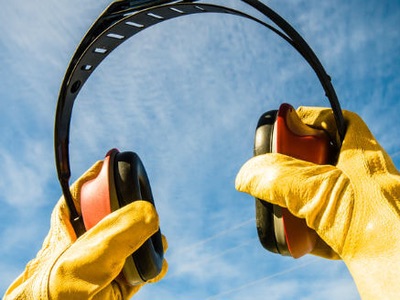 Make-up and re-tests can be performed either on-site or at our office on Colonial Avenue in Roanoke, VA. Fees are available upon request.
Please call Charlie Carney, our CAOHC Certified Hearing Conservationist, at 540-597-7772 to schedule for industrial testing with our mobile unit or for more information.